---
Fantique's Origins
Fantique is a brand name launched by Casablanca Srl in 2010 to avoid confusion with another firm, bearing the same name and belonging to the same sector.
Casablanca was founded in the mid-80's, when Bruno Fabbri, during one of his frequent trips for work all over the world, by chance came across an old, but still efficient, Marelli "Maestralino" fan.
"In the summer of 1985 I was in Delhi for work. The climate was excruciatingly unpleasant, not only for the heat , but mainly for the stifling humidity which made even the most simple activity quite uncomfortable. My annoying cold, caused by an excess of air-conditioning, led me to often seek comfort in a small hall of the hotel, where a ceiling fan was constantly rotating. Enraptured by the colonial appeal of the premises, I had paid very little attention to the fan, if not for the coolness it provided, without really looking at it.
An elegant-looking young Indian man, a cricket player, brought my attention to that fan, which was as Italian as I was. At the time, I didn't realize that chance meeting would have turned me into one of the largest and most passionate collectors of ceiling fans, nor that from that passion my present profession would originate".
In the following ten years between 1986 and 1995, Brunello Fabbri, Bruno for his friends, caught by the beauty of that object, started building his collection, becoming in a short time one of the main experts in the field.
He first purchased in Rome, his town of birth, a storage space and then set up a restoration laboratory within a large warehouse, as well as a prestigious show-room in the heart of Rome where he placed his most valuable pieces.
In 1995, he decided to turn his passion into a trade: he founded Casablanca Srl, the first company in the world dedicated to and specialized in the recovery, restoration and marketing of vintage and antique ceiling fans coming from Europe and the former British colonies.
It was an instant success as the beautiful Casablanca old ceiling fans appealed to the taste of a refined public looking for exclusivity. And ever since, our fans have been selected to furnish some of the most elegant homes and hotels of Italy and Europe.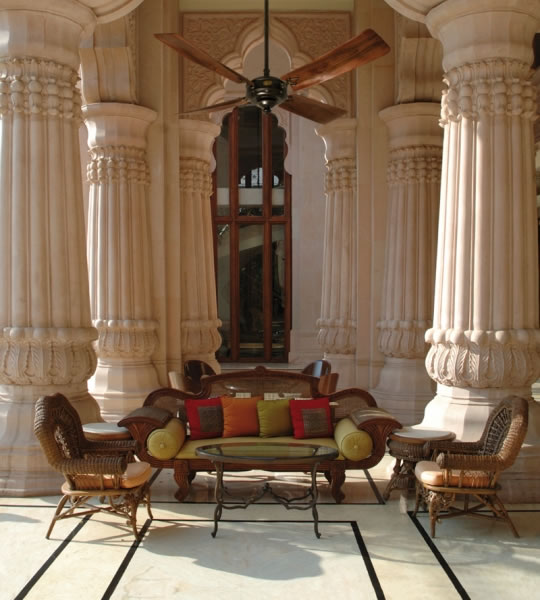 ---